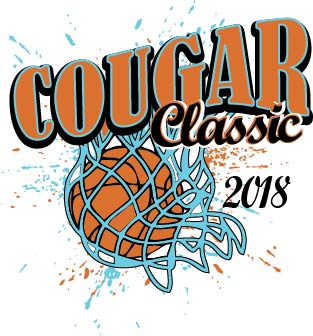 We are looking forward to our 14th annual Cougar Classic Invitational Basketball Tournament THIS weekend (Friday, November 2nd and Saturday, November 3rd)!
Admission is $8.00 for adults and $5.00 for students for each tournament day.  No family will be charged for more than 3 children.  There will be no reduced rates for individual games.
There are a few extra tournament shirts that will be available (first come, first serve) for $15.00 each.
If you need to re-look at the Cougar Classic volunteer list to see what or when you signed up to work, you can find that  HERE.
Here are the brackets for the games (2018 Brackets):