Here is our concession schedule for the 2018-19 basketball season.  We ask the parents of any basketball players or cheerleaders (elementary-high school) sign up for 2 slots per child in the athletic program.  We are thankful that so many of you have already signed up, but we do still have open slots for those who haven't been able to sign up yet.  Please call or email the school office if you need to schedule your shift. 
We understand that things come up at times that makes it impossible for you to be here for your shift, however, we ask that you do try to find someone to swap with you (please let us know who is swapping with you, so we know who to send reminder call to).  
Thank you for all you do to help our PTI Concessions not only continue, but also raise money for our students through the many areas PTI helps with.  Without you, none of it would be possible!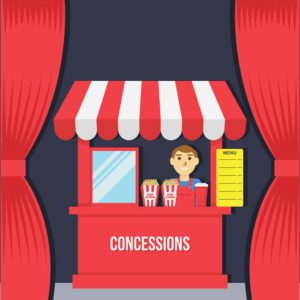 Tuesday, October 30th – Life Christian
Elementary 5p-6p:  Aubrei Parker
Elementary 5p-6p:  Kara Southern
JH Boys 6p-7p:  Brenda Robbins
JH Boys 6p-7p:  Leslie Fortinberry
Boys Varsity 7p-8p:  Jill England
Boys Varsity 7p-8p:  Joy Lewis
Friday, November 9th – Valley Christian
Elementary 3:30-5p:  Wendy Marshall
Elementary 3:30-5p:  Alan Marshall
Varsity Girls 5p-6p:  Mary Travers
Varsity Girls 5p-6p:  Brenda Robbins
Varsity Boys 6p-7p:  Dave Riffe
Varsity Boys 6p-7p:  Becky Riffe
Thursday, November 15th – Providence
Elementary 3:30-5p:  Jennifer Edwards
Elementary 3:30-5p:  Marsha Barton
In-Between 5p-6p:  Aubrei Parker
JH Boys 6p-7p:  Tracy Ward
JH Boys 6p-7p:  __________________________________
Varsity Boys 7p-8p:  Jill England
Varsity Boys 7p-8p:  Meia Evans
Monday, November 19th – Glen Iris
Elementary 3:30-5p:  Jeffrey Parker
Elementary 3:30-5p:  Amy Parker
JH Boys 5p-6p:  Juli Lawson
JH Boys 5p-6p:  Kara Southern
Varsity Girls 6p-7p:  Aubrei Parker
Varsity Girls 6p-7p:  Kristy Anders
Varsity Boys 7p-8p:  _______________________________
Varsity Boys 7p-8p:  _______________________________
Monday, November 26th – Cornerstone Rainsville
Elementary 3:30-5p:  Kristy Anders
Elementary 3:30-5p:  Amy Roberts
JH Boys 5p-6p:  Dave Riffe
JH Boys 5p-6p:  Becky Riffe
Varsity Girls 6p-7p:  Aubrei Parker
Varsity Girls 6p-7p:  Stephanie Clark
Varsity Boys 7p-8p:  Rich Daniels
Varsity Boys 7p-8p:  Irene Daniels
Monday, December 10th – Mt. Pleasant
Elementary 3:30-5p:  Amy Parker
Elementary 3:30-5p:  Jeffrey Parker
JH Boys 5p-6p:  Abbey Jenkins
JH Boys 5p-6p:  Jason Jenkins
Varsity Girls 6p-7p:  Tracy Ward
Varsity Girls 6p-7p:  Kristy Anders
Varsity Boys 7p-8p:  Joy Lewis
Varsity Boys 7p-8p:  Tammy Robbins
Friday, December 14th – North Alabama {HOMECOMING}
JH Boys 6:30-7:30p:  Kim Grubbs
JH Boys 6:30-7:30p:  Andi Brown
Varsity Boys 7:30-8:30p:  Paula Mintzer
Varsity Boys 7:30-8:30p:  __________________________
Tuesday, January 8th — Cullman
Elementary 3:30-5p:  Jennifer Edwards
Elementary 3:30-5p:  Leslie Fortinberry
JH Boys 5p-6p:  Juli Lawson
JH Boys 5p-6p:  Mary Travers
Varsity Girls 6p-7p:  Aubrei Parker
Varsity Girls 6p-7p:  Tracy Ward
Varsity Boys 7p-8p:  Tammy Robbins
Varsity Boys 7p-8p:  ______________________________
Friday, January 25th – Mtn. View
Elementary 3:30-5p:  Marsha Barton
Elementary 3:30-5p:  Kristy Anders
JH Boys 5p-6p:  Kara Southern
JH Boys 5p-6p:  Ruth Nason
Varsity Boys 6p-7p:  Christine Atwood
Varsity Boys 6p-7p:  Paula Mintzer
Monday, January 28th – Pineview / Lawrence County
Elementary 3:15-4:30p:  Amy Parker
Elementary 3:15-4:30p:  Leslie Fortinberry
JH Boys 4:30-5:30p:  Ruth Nason
JH Boys 4:30-5:30p:  Leslie Fortinberry
Varsity Girls 5:30-6:30p:  Stephanie Clark
Varsity Girls 5:30-6:30p:  Tracy Ward
Varsity Boys 6:30-8p:  Abbey Jenkins
Varsity Boys 6:30-8p:  Jason Jenkins
Friday, February 1st – Marshall
JH Boys 5p-6p:  Kara Southern
JH Boys 5p-6p:  Genea Sutton
Varsity Girls 6p-7p:  Wendy Marshall
Varsity Girls 6p-7p:  Alan Marshall
Varsity Boys 7p-8p:  Christine Atwood
Varsity Boys 7p-8p:  Genea Sutton