Spirit Week 2018 | December 10-14, 2018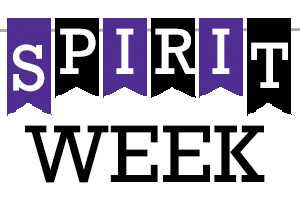 Spirit Week at CCS is a week full of fun and games.  We have dress-up days, class contests, skits, and a pep rally to lead up to the culmination of events with the homecoming ceremony (December 14th at 6pm) and ballgames (6:30p JH boys / 7:30p Varsity boys).
Please note that Friday is a half-day (elementary release at 11:15; JH/HS release at 11:30).
SPIRIT DAYS
**Please keep in mind that the school dress code must still be followed in areas of costume length, neckline, etc.  No weapons are allowed.***
Monday:  Ugly Christmas Sweater or Christmas Day – Proudly wear your best ugly Christmas sweater or Christmas attire for this festive day!
Tuesday:  70's Day – Dress to impress with your retro fashion statement from the 1970's.
 Wednesday: Athlete v. Mathlete Day – Are you an athlete or a mathlete?  Dress the part for all to see!
Thursday:  Alphabet Day – Take the first letter of your name and dress as an object/person that begins with the same first letter.  For example, Annie may dress like an antelope, an ant, an artist, etc.
Friday:  Class Theme Day – Each teacher will let their class know how to dress for this day.
Classes may earn points in the following ways:
Each day, classes will receive points based on the percentage of participation by their class.
There will also be an elementary and high school costume winner each day- 30 points for the 1st place winner, 20 points for the 2nd place winner, and 10 points for the 3rd place winner.
SPIRIT BREAK CHALLENGE
Each day there will be a game that relates to the theme of the day.
For the daily game,      1st place will receive 25 points,
2nd place will receive 15 points, and
3rd place will receive 10 points.
This will take place during the high school break time.
MONEY DROP
Each day, money will be collected.  Throughout the day, students may add change to their container to count for a positive score.  Students may also add change or bills to "sabotage" other classes.  Each day an elementary and high school winner will be awarded.  Daily winners will receive 25 points.
SKIT
Each homeroom class is responsible for either an elementary song or a high school skit during game time on Friday.  This should be taken from your chosen theme.  It should not be more than 5 minutes long.
1st place              75 points
                                                2nd place             50 points
                                                 3rd place              25 points
                                                 4th place              10 points
DAILY TRIVIA QUESTION
 Every morning each class will be given a sealed daily question to solve.  The classes that correctly answers the question by 8:30 am will receive 25 points for that day.  The question for each class will be age appropriate.