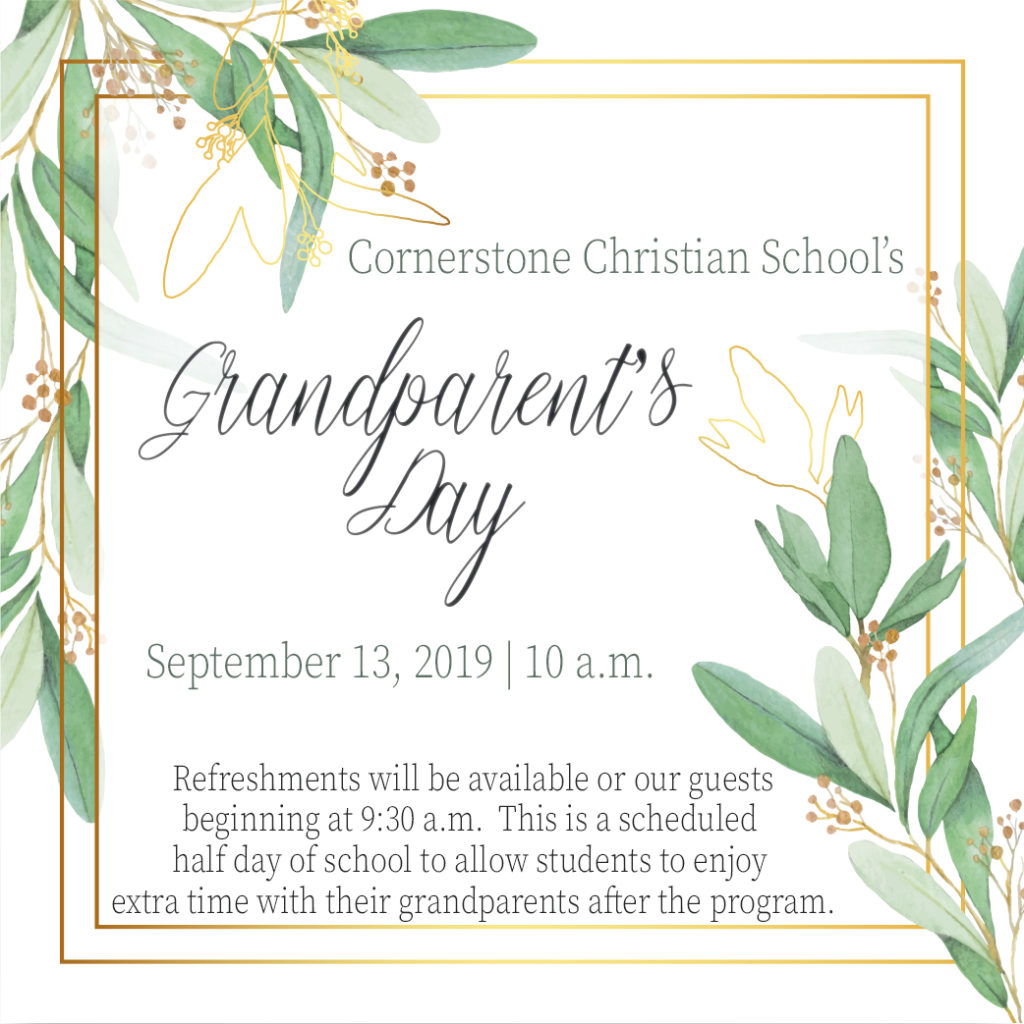 Join Us for Grandparent's Day!
In celebration of our grandparents, we would like to remind you that we will be honoring grandparents on Friday, September 13, 2019, with a program that begins at 10 a.m.  Refreshments will be available for the grandparents as they arrive (usually around 9:30).
Please take time to invite your grandparents to come. If your children do not have grandparents, they are welcome to invite someone else. We encourage you to use our website, our facebook page, the take home announcement, or the graphic above as an invitation to this special event.
After the program, grandparents are welcome to visit the classrooms of their grandchildren, if desired. School will be dismissed at half day to allow for the grandparents to take the children out for lunch, enjoy time together, etc. Please make plans accordingly for this change.
We look forward to honoring grandparents on September 13, 2019.