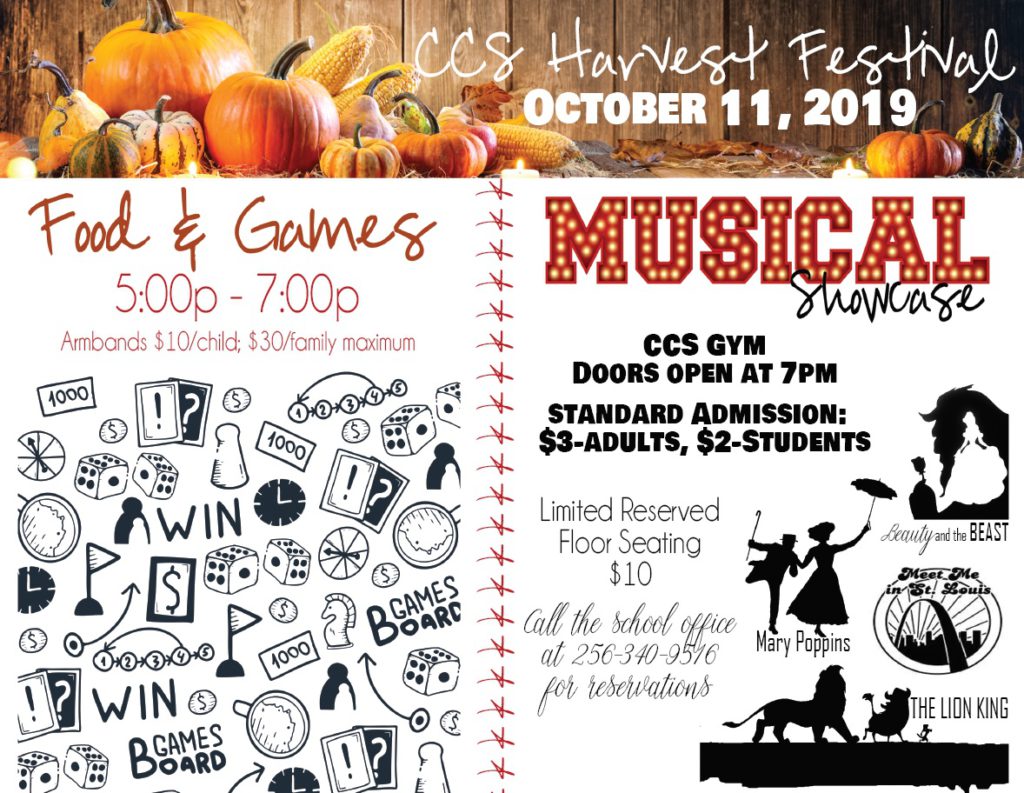 Make plans now (and invite your family and friends!) to join us for our annual Harvest Festival on Friday, October 11th from 5-8pm.
Games and food will be available from 5-7pm. Armbands are $10 per child, with a maximum of $30 per family. This gives you unlimited game play. Food will be available for purchase.
Doors to the musical showcase will open at 7pm. Standard admission for the showcase is $3-adults and $2-students. Limited reserved floor seating is available for $10/seat. Please call the school office for seating reservations or other questions.
This is a special event that our student body has worked hard on, and you will not want to miss it! Please make plans now and invite your family and friends to join us!