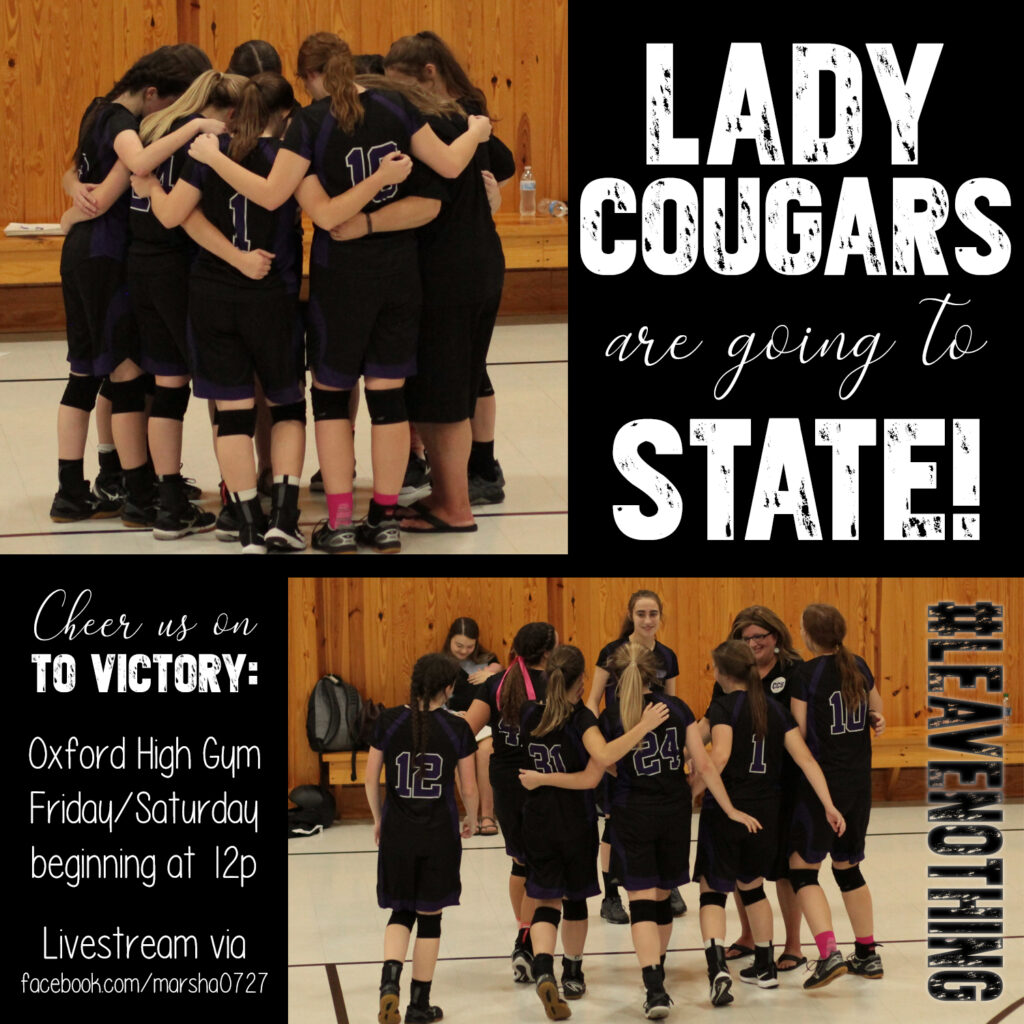 After an amazing, UNDEFEATED season of conference and non-conference games and 1st place in 3 invitational tournaments…our Lady Cougars Varsity Volleyball team is STATE BOUND!
Our girls will play in the final four championship in Oxford this weekend (Oct. 15-16) at the Oxford High School gym. Our first game is against Tuscaloosa at NOON on Friday, with games to follow throughout the evening and into Saturday.
We plan to livestream this event (if connectivity allows) via facebook.com/marsha0727, but we encourage you all to come out and cheer on our Lady Cougars to VICTORY!!
Championship Tournament Brackets: click here